#Udyog Utsav
Udyog Utsav
Udyog Utsav is a one of its kind event that turns the spotlight on India's underprivileged daughters and helps them to choose educational courses and career paths from a variety of options in order for them to rise out of poverty.
Educational Institutions (such as Arts & Science Colleges, Engineering Colleges, Medical Colleges, and other institutions) and Corporates participate in this interactive event. Udyog Utsav features knowledge sharing sessions delivered by organizations like yours to explain the available career opportunities in your industry and in the process build aspirations among young minds to focus on education to build sustainable careers.
This conference cum career expo aims to inspire and motivate underprivileged girl children to pursue their tertiary education, build careers with organizations and ultimately contribute to the growing Indian economy.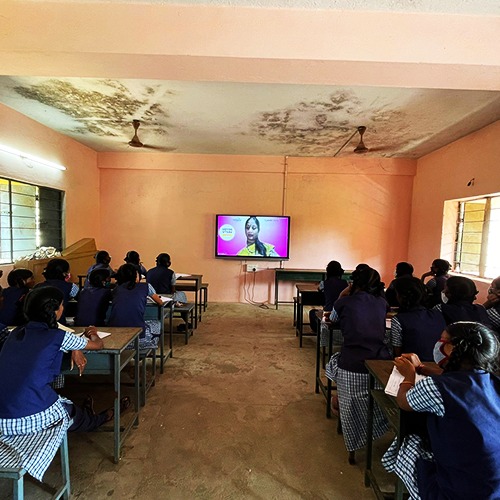 #Udyog Utsav Events
Past Udyog Utsav Events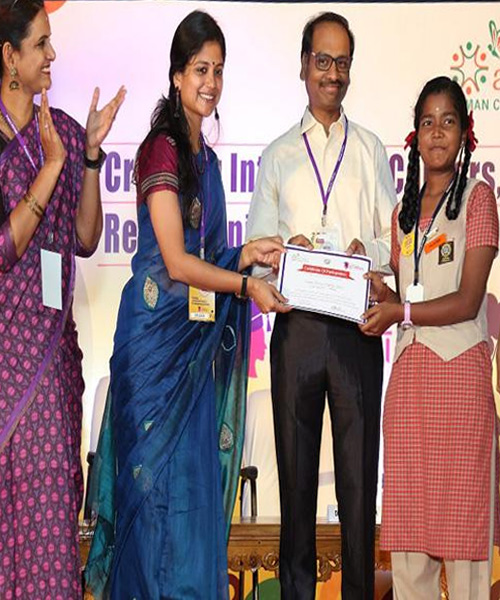 2017
Our inaugural edition was held during 2017-2018 at Dr.MGR Janaki College for Women Chennai bringing in best in best of organisations, institutions & around 1000 Puthris participated in it. Instantly grabbed the attention of prospective employers & spotted talents for grooming for future workforce.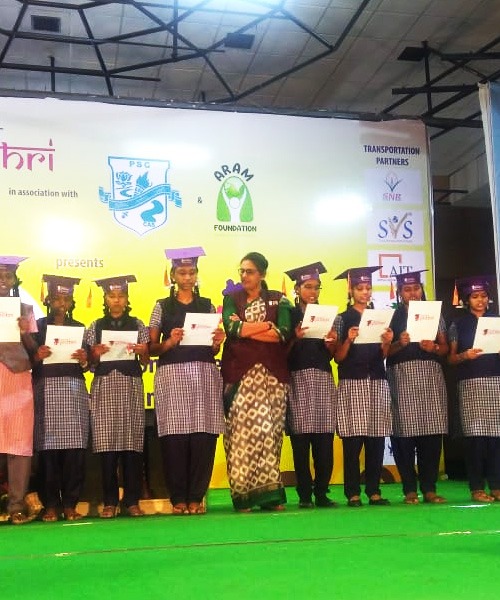 2018
Our 2nd edition held in 2018 at PSG College, Coimbatore hosting some of the prestigious & entrepreneurial business houses featuring 500+ Puthris getting benefitted out of it.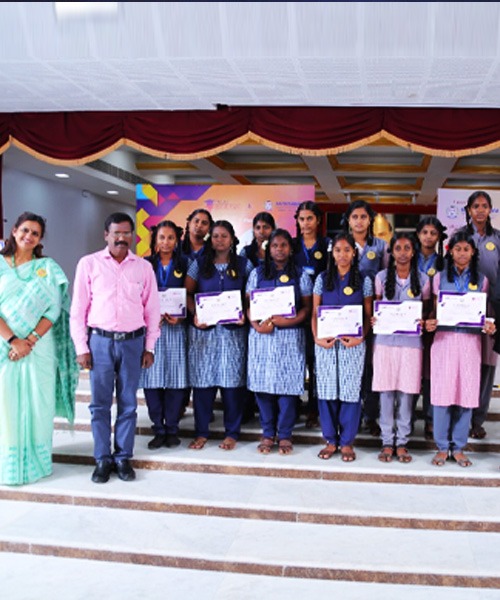 2019
Held at Sathyabama University with diverse industry experts demystifying the technicalities and opportunities available in their respective sectors. Over 1000 Puthris benefitted by participating in it.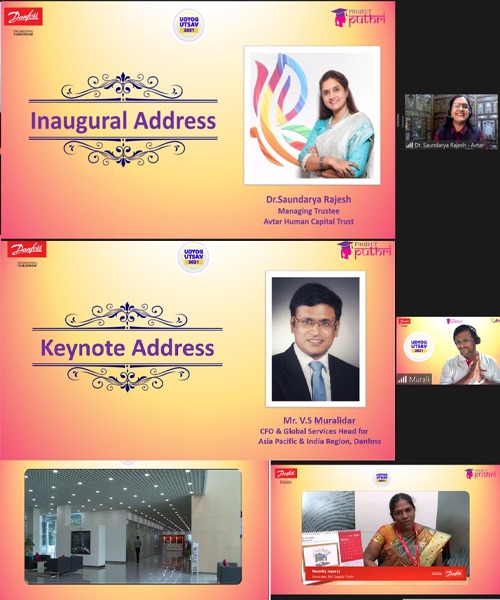 2021
The virtual event occurred on Sundays 14th & 21st March keeping the Pandemic in mind. More than 800+ girls, their parents, teachers and a large group of professionals from various elds who volunteer for Project Puthri participated in the event.Same as SR ma'am awards section.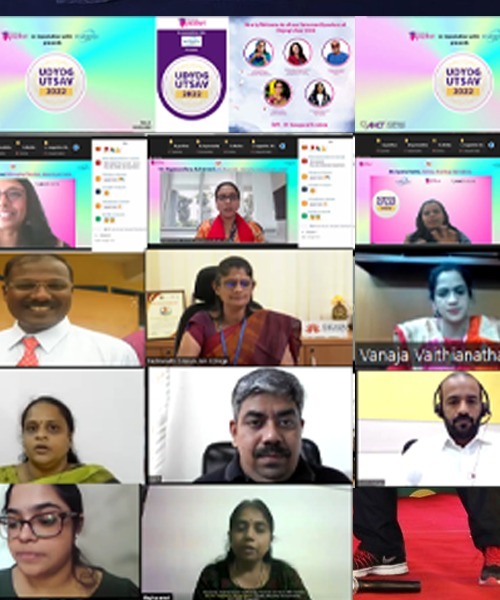 2022
The event was conducted in a Hybrid Model. The Inaugural happened virtually on 20th Feb, featuring Leaders & Role Models from Corporate Houses and the entertainment industry. The following weeks saw knowledge sharing sessions by 12 industry experts at schools. The sessions were recorded and played at school premises. It featured speakers providing insights of various industry opportunities for Arts /Humanities & Science /Technology fields along with masterclasses on creativity and data analytics.
#Volunteer Now
Volunteer Now