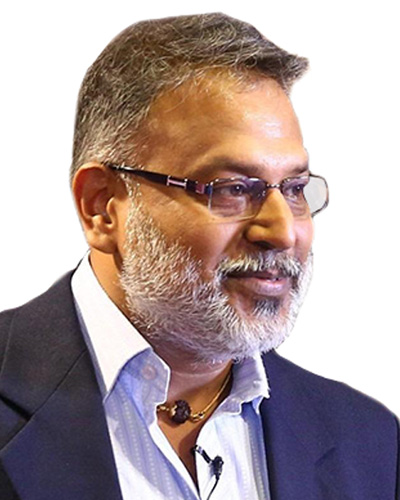 V. Rajesh
Trustee
V Rajesh is a well known and widely acknowledged Retail and Shopper Behaviour expert who has been an integral part of the transformation of Indian Retail. He has successfully introduced several modern retail formats in India starting with supermarkets in the mid 90's and various other mass merchandise, lifestyle and speciality stores. His expertise stems from having handled varied functional roles, specially the marketing and customer service function at a CXO level. Rajesh has been involved with strategy formulation as also the roll out and execution for multiple start ups. His keen understanding of shopper behaviour has played an important role in the successful launch of the various formats and stores.
Apart from this, he also has international retail exposure with MAKRO - UK and Walmart's UK subsidiary – ASDA Rajesh's toughest challenge and the also the most successful one he has handled is to have influenced consumer mindset, with regard to grocery shopping, in a market dominated by traditional formats. This is largely due to his in-depth understanding of consumer and shopper behaviour as also his consistent capability to plan and execute customer centric programs which have been cost effective.

He is a prolific writer, having written several hundred articles and case studies for leading publications. As part of his knowledge sharing initiatives, he has also authored several books. He is now very active in the knowledge space and is engaged in sharing his extensive expertise at diverse forums through various initiatives.
#contact us
Contact Us

Head Office
Udyog Gruhaa, No. 10, SH 49, Raja Nagar, Neelankarai, Chennai, Tamil Nadu 600041

Email
info@puthri.org

Phone Number
+91-44-4294 1100

Work Hours
MONDAY- SATURDAY
10AM-5PM